intake forms: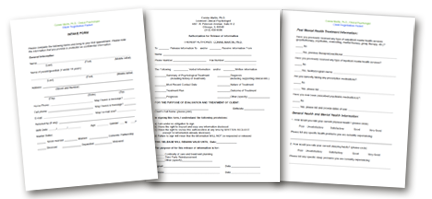 If you are a first-time client, please review and complete the following forms and bring them to your first session. Click on the form name to automatically initiate download.
Note: To download Adobe Acrobat Reader for free, click here.
01.

Start your new path in life and be the change today!

02.

Get your paperwork filled out before you arrive.

03.

Resources to provide you with additional online mental health care information and counseling resources.